Thanks for being so patient waiting for me to post more to this blog. I just haven't been working on crafts all that much. Some of it due to the loss of Cuddles the kitten (I just was very depressed over that) and some of it due to recurring illness. Doing better now and accomplishing.
Earlier this month, I completed a second
Rose Afghan
. This one varies only slightly from the one I made my Mom. Her's used Sage Green (bluish tones) while mine uses Thyme Green (yellowish tones). I chose soft white for the background color. I used Red Heart yarn for both projects. NOTE: PATTERN IS NOW LOCATED HERE:
http://waytoomuchstash.blogspot.com/2006/11/moms-rose-afghan-is-done.html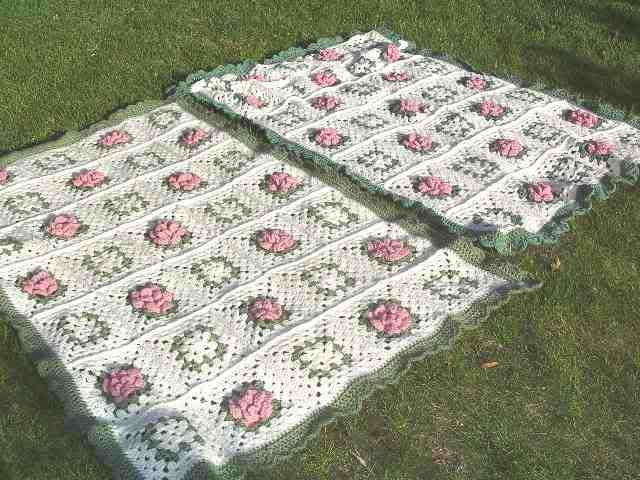 Here's a closeup of the flower to show the 3 dimensional effect. I used single crochet to connect the squares because I think the dimension adds to this afghan's overall effect.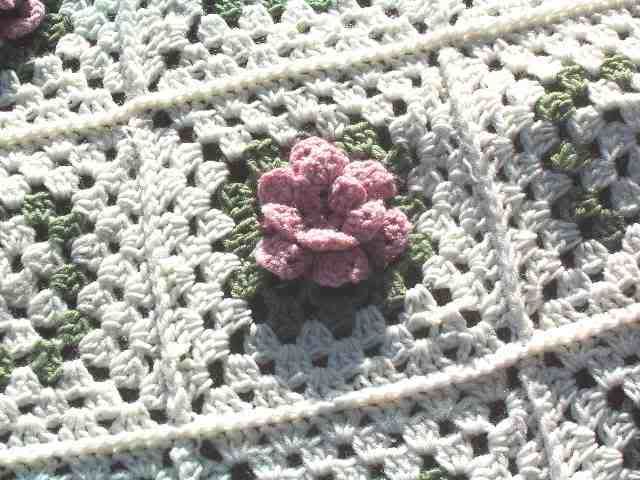 I did 7 double-crochet scallops on the edges of both afghans. You can tell the color variations here (Sage on top, Thyme on bottom). Scallops help the rest of the afghan remain flat and gives a pretty edge.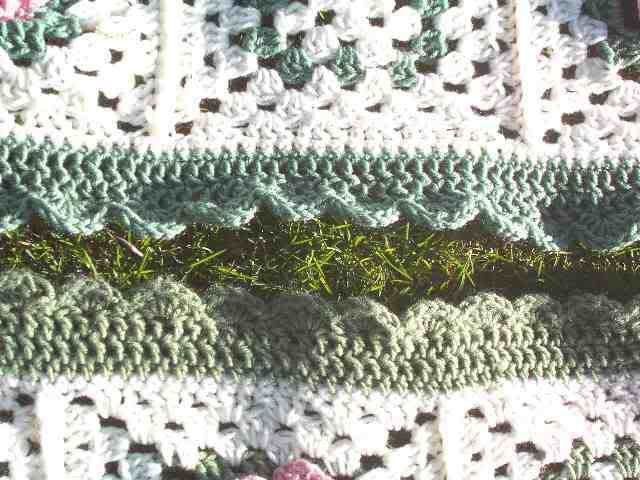 Lastly, I thought you might want to enjoy some of the crab apple tree blossoms. They have such short lives, yet are so darn pretty. They are all gone (we had rain, winds, hail, but the tornado was on the North end of town), but live on in my computer.