I always seem to be apologizing for my photos and today is no different. However, I will update these with better photos when the sun comes out.
I finished the
Grumpy Witch quilt
a couple of days ago. I've been waiting for the sun to come out so that I could take good photos, but, alas, not only is it not out, but the ground is pretty wet as well. So, here it is! I entirely machine stitched the binding using a type of zig zag. Yes, I prefer the hand stitched look, but with bursitis issues, I thought it was time to start learning to do it with the machine. My corners are horrible. I can live with that, but I need to practice on smaller projects so that the next quilt will have better corners. The only thing I regret on this quilt is using a solid black border. Just not something to do when you have cats with white fur. I'll live with it though. The bats came out pretty good. Quilt is about 76x96 inches.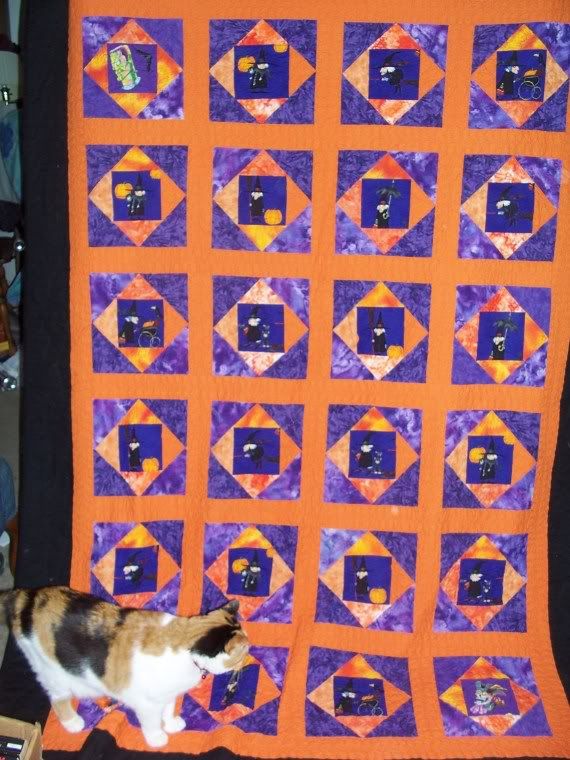 Cat help as always.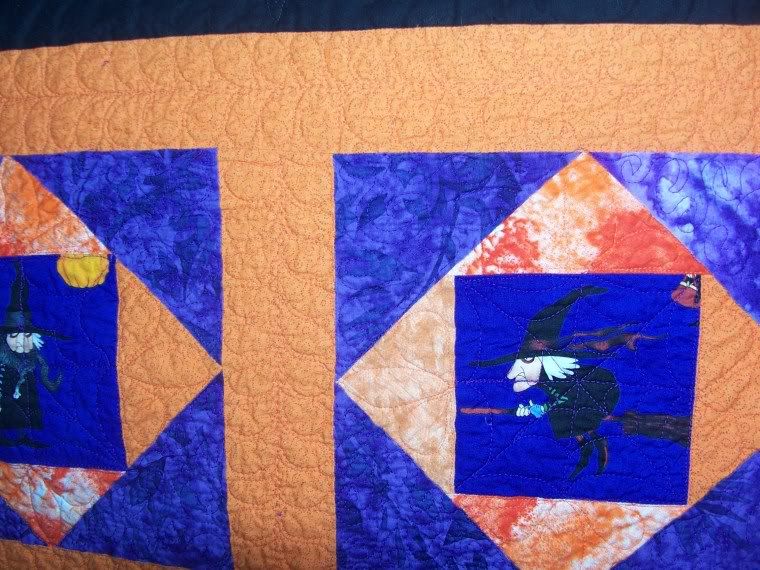 Closeup of the quilting. I did modified feathers in sashing and spiderweb in the center witch blocks with a filler stitch in the rest of the block. Thanks again to Leah Day and her wonderful videos for doing filler stitches.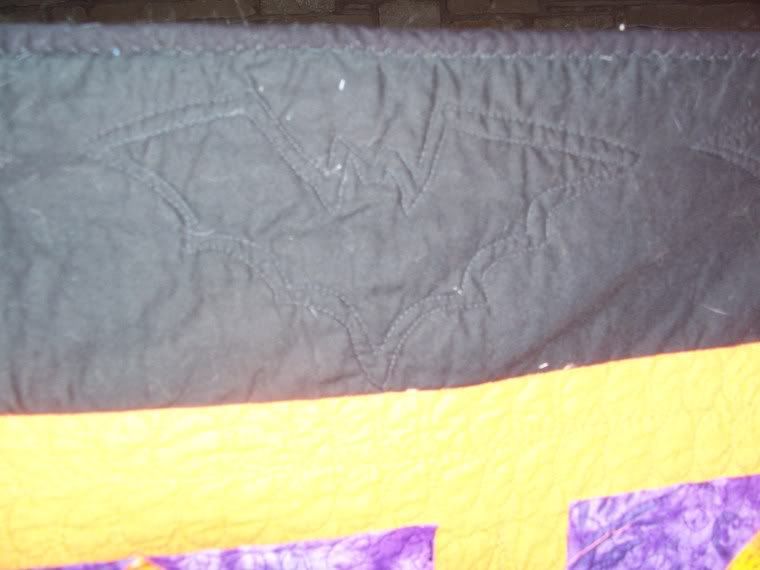 Here's a closeup of the bats that I quilted around the whole border.