Housesitting for my sister and BIL while they visit BIL's son. It's been pleasant and then a front came through. Got about 1.5 inches of snow and the temp dropped to the teens during the day and about zero at night.
So, what have I been doing? I decided to focus on finishing a friendship afghan that has been waiting for awhile. I got my last friendship square about 3 months ago. So, I spent a few days enlarging some squares so that they went together well. Kitties wanted to be on my lap, but not crocheting, so I did a lot of reading too (love my ebooks). Today though, I spread out all my squares. NOW they are interested in the crocheting. Now that I have my project all laid out, Huff came along to make sure that it didn't move.
Huff keeping everything straight....sortof
Spitty came along to help too.
Her Highness, Miss Spitty assists.
Enjoy your turkey at Thanksgiving? Here's some wild ones that showed up in my sister's backyard looking for any spilled seed from the birdfeeder.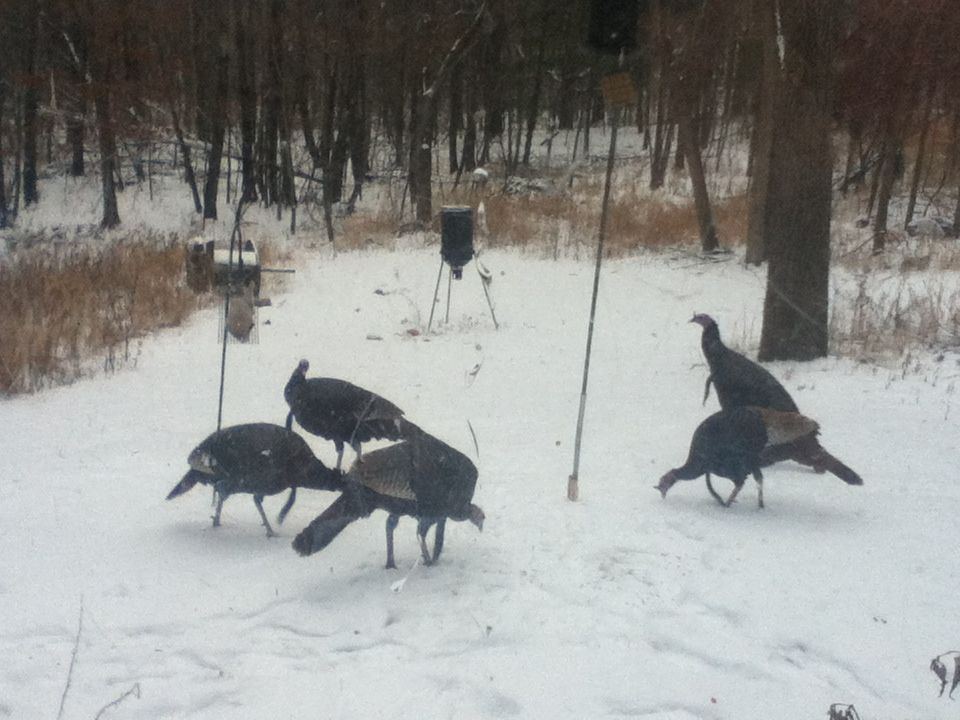 Not exactly the birds we intended to feed sunflower seeds.