Yes, BOMs (known to the greater needlework world as Block of the Month) are addicting. This year QuiltingAroundTheworld.com (QATW) is having a Block a Week so that everybody is done in plenty of time to quilt the finished quilt before holiday gift giving. It is a mystery and there are other finishing secrets. What is the layout? What is the setting? Don't know, but she mentions numerous finishing steps. I'm excited.
This year, I am trying strongly to use stash and I hope to make this entire quilt from said stash. The top will be. Most of these fabrics are Joann's Noel line over the last decade - so kindof thin compared to quilt shop fabric. However, they are all Christmas and Christmas quilts are only used during December, so works for me. Most have quilter's gold as well, which really gives it a luxurious look. I'm using white on white (WOW) fabric left from the 2009 QATW BOM as well as some leftover from a long ago project.
I continue to work on hand piecing the Apple Core quilt. I have 9 rows connected together and hope to be up to 12 before the end of the weekend. My row 28 has gone astray and will hopefully be found soon!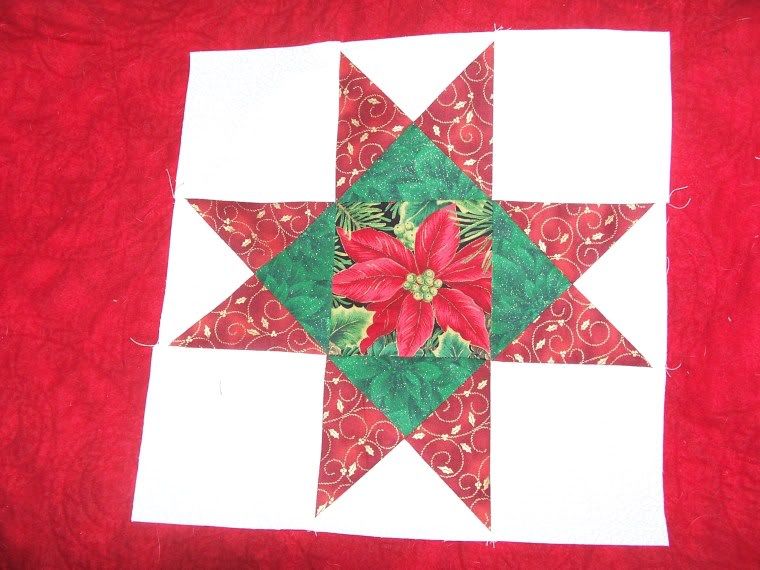 Block 1

Ohio Star

QATW 2012 BOM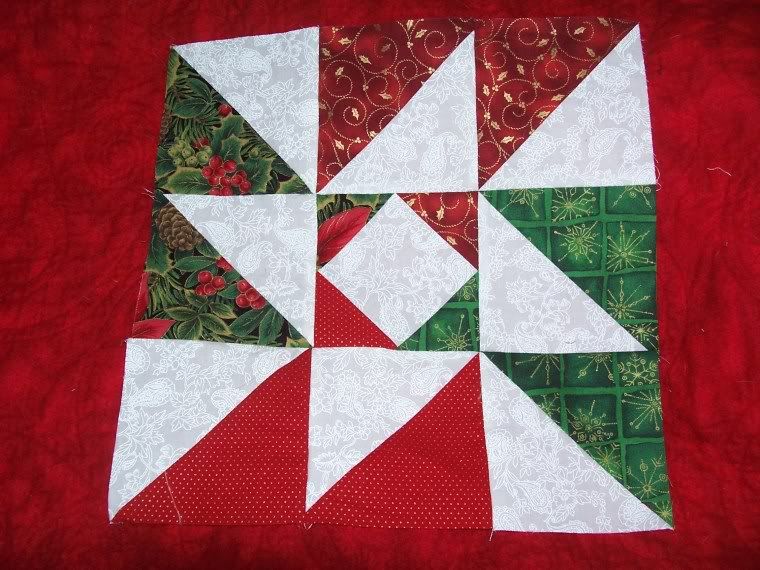 Block 2

Friends Coming Together

2012 BOM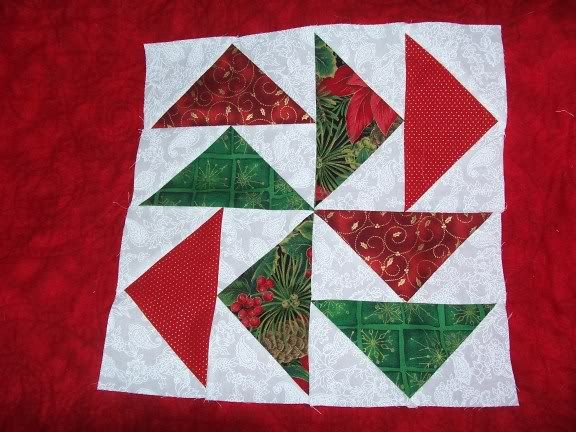 Block 3

Dutchman's Puzzle

2012 BOM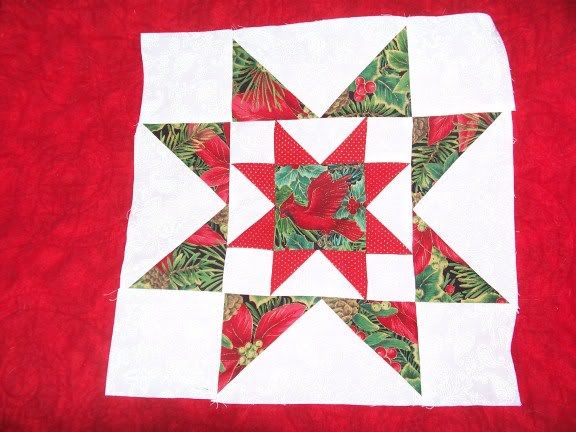 Block 4
Sawtooth Star
2012 BOM