It's 10:06 p.m. and I am finally done with
Clue #1
of the
NYE Mystery
!! I'm sure you will notice in the photo that I have a different fabric. I discovered that I hadn't bought a border for this quilt. Visiting another quilt shop to pick up something, I saw the perfect green to go with the red, so the poinsettia fabric will be used in my border. Makes sense. Turns out clue one cut pieces into 2.5 inch squares and this print is better used in a larger element.
Why so late? My Mom's replacement Ipod showed up yesterday and she wanted to fill it. It's an 8 Gb Nano, not the paltry 4 GB one I bought her (used 1st gen nano). Did a pretty good job. I have 5.4 Gb on it now, but it took from about 4 until nearly 9 p.m. to do so. I know she has more music, but that will probably have to wait until I buy a new, larger drive. This hard drive isn't big enough for the both of us (said in a Clint Eastwood mutter). We have 2 large music/audiobook libraries. I plan to buy the new hard drive later this month. Then, I get to reload all her CDs.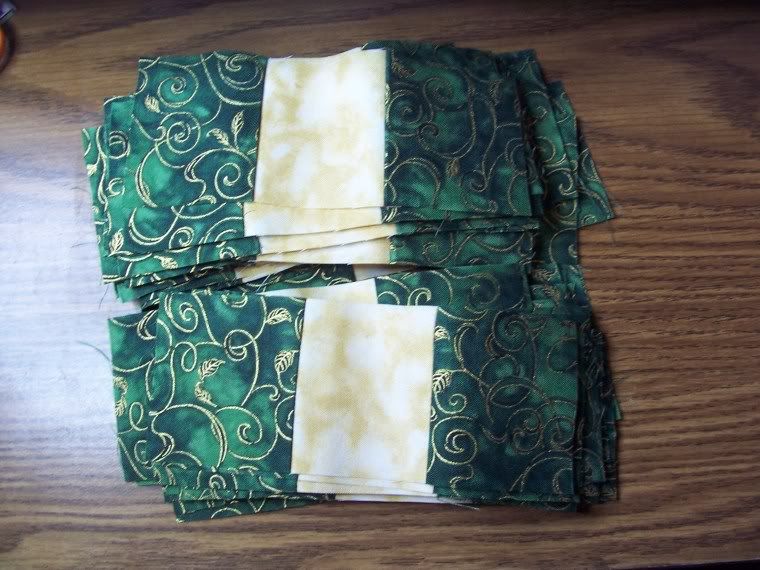 This is a lovely emerald green. Sorry, the 'daylight' fluorescent makes this look weird.