I have this years
Crochet Calender
from
Accord Publishing
and decided to do
CrochetDude's Flying Afghan
. Various blocks are featured throughout the remainder of the year. The afghan uses
Lion Chunky
yarn, which I found rather nice to crochet. Fortunately, this project is periodical and completed on December 29th, so I can still keep my goal of finishing all my knitting and crocheting projects before the end of the year.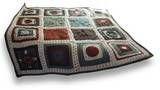 Flying Afghan

I made the very first block. However, my block came out at 6 3/4 instead of 6 1/2. Given that the center seems to want to pop up a bit, I might redo it and use 2 different size hooks to get that gauge. Otherwise, a 1/4 inch difference doesn't make a lot of difference since the blocks are connected with a sashing anyway. This block features an easy to do double puff stitch. What wasn't easy to do was figuring out how to space the stitches with the stitch count from the previous round. I adapted.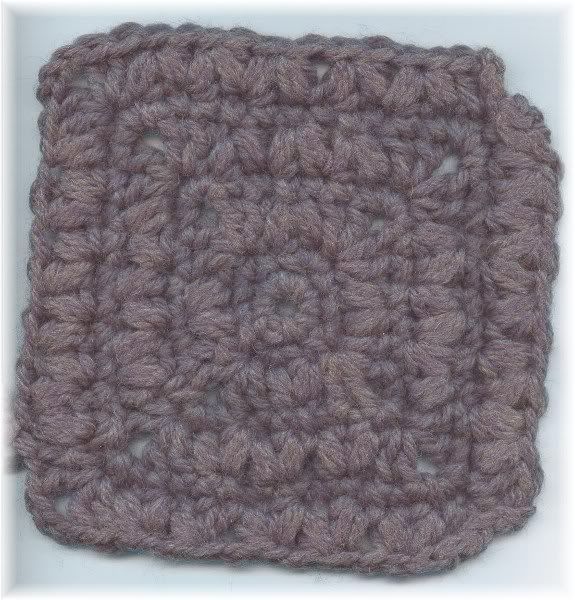 I am currently working the 16th ladybug on the
Ladybug
afghan! Progress, progress. I ran out of white Red Heart, bought another and discovered that the new stuff has a sheen the original yarn didn't have. Darn it. I'm just going to keep using it, however. Nobody but me will ever notice it. Maybe tomorrow I'll get to doing the next batch of blocks for the
Triple Irish Chain
swap (I wanted to send 9 and I have 6 done).
Here are links for the
Pattern A Day
calenders which include pattern corrections.
Crochet Pattern A Day Calender:
http://accordpublishing.com/crochet/crochet.htm
Knitting Pattern A Day Calender:
http://accordpublishing.com/knitting/knitting.htm