It's Spring! It's Spring! We still have 6 inches of snow on the ground, but not for long! Although I haven't posted much this month, I have been accomplishing. I have finished another panel of ladybugs and have just started my 14th ladybug on the final panel. Here are the finished rolls. It's going to take a long time to sew this up, so I'll buy a new CD to listen to (something country/beeboppy) while I do all that tedious sewing.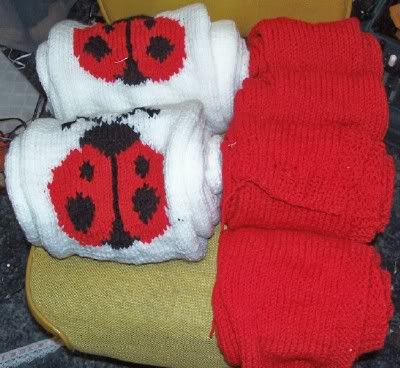 In addition, I've been doing a little quilting. Here's Month 2 of this year's
Thimbleberries
BOM project. I had to wait until my March meeting because one of my fabrics was wrong in the kit. I'll try to get March done this week.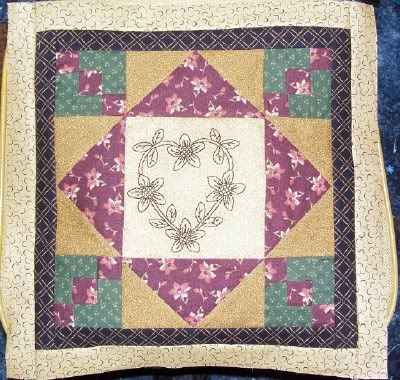 On a concerning note, my Uncle had cancer surgery yesterday (colon cancer). He came through it well, so perhaps I will see him on Saturday. My Aunt says that the doc is pretty confident that they got all of it, so other treatment may not be required. Cancer is very uncommon on any side of my parent's families. In fact, only one case in all of the 20th century that was actually a blood relative. My Uncle's cancer was discovered during a routine colon screening, so folks, this is just a reminder that even if you don't have it in your family, screenings are important (he is just shy of 63).