Free Motion Quilting (FMQ) is my favorite type of quilting. This year, blogger SewCalGal is hosting an FMQ Challenge. Every month, there is a new video by a different FMQ teacher demonstrating some kind of FMQ. The challenge is to practice and learn that method and then post a photo of a completed sample.
I pledge to do a new sample every month as part of this challenge!
January's challenge was presented by quilter
Frances Moore
, who featured freeform leaves. My leaves have NEVER looked this good and I still have room to improve.
My sample is about 10.5 x 16 and uses a rather thick polyester batting from a roll at Hancock's. It's pretty thick - I used 2 layers of this stuff to tie my Dad's train quilt and it was often too warm for him to use. I also used my Bernina Stitch regulator and the clear foot (kindof like "The Big Foot", an accessory foot). It stitched beautifully on both sides. My biggest difficulty in the past was to make wider, more realistic leaves instead of long thin leaves. By consistently training myself for this teardrop shape, I only have a few of those skinny ones.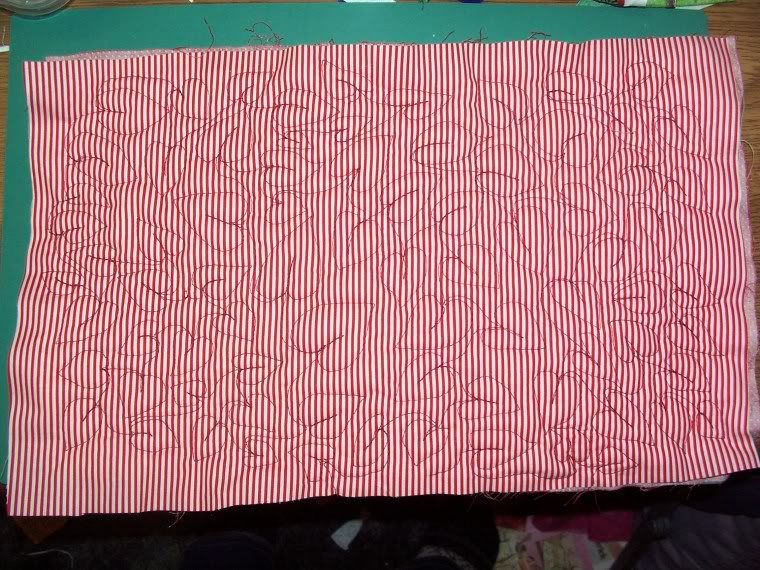 Front of January Challenge Sample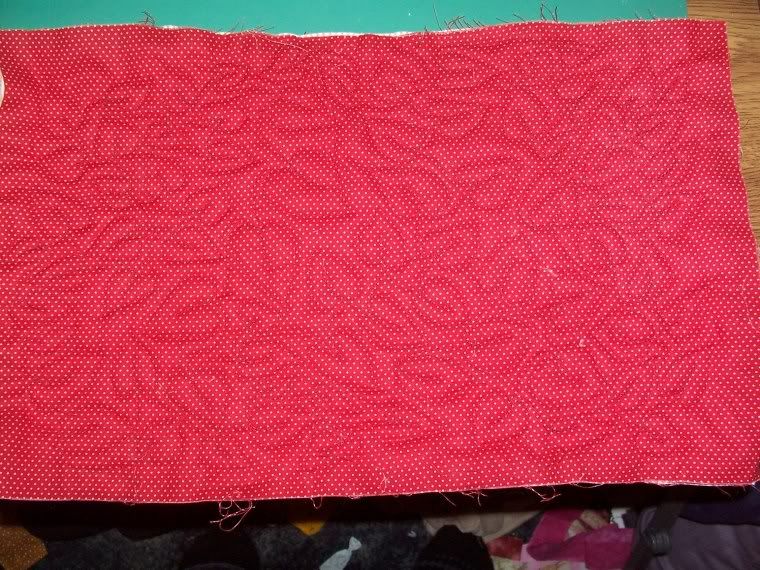 Back of January Challenge sample
What am I going to do with the sample? Trim and practice machine binding!! This particular one will likely end up as a cat pad, but next month's will be part of a tote bag. For more information on the Challenge, go to my sideline and scroll to the bottom buttons. Click on the 2012 FMQ Challenge button.