If you have nothing else to justify buying a half price DQ ice cream cake, try celebrating Thermal Solstice Day!!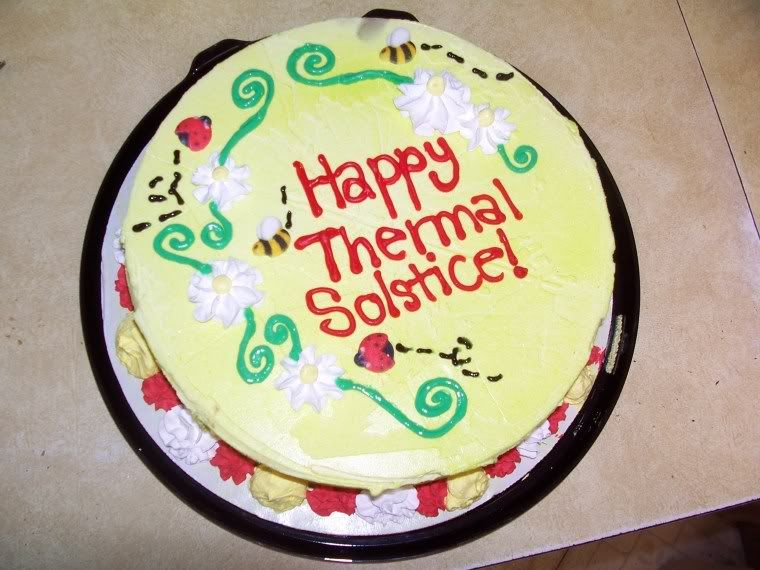 What is Thermal Solstice? While the Winter Solstice starts on Dec. 21, the temperature lags because of "thermal capacitance of the atmosphere-ocean-land system." Thermal solstice is about a month after the Winter Solstice - we just pick a day and that is Jan. 21 this year.
By the way, you could also celebrate
National Squirrel Day
and thank a little rodent who plants all your trees pretty much all over the US.