More blocks done on the 2012 QATW Mystery quilt. Here are blocks 11 through 14.
Yankee Puzzle and Bear Paw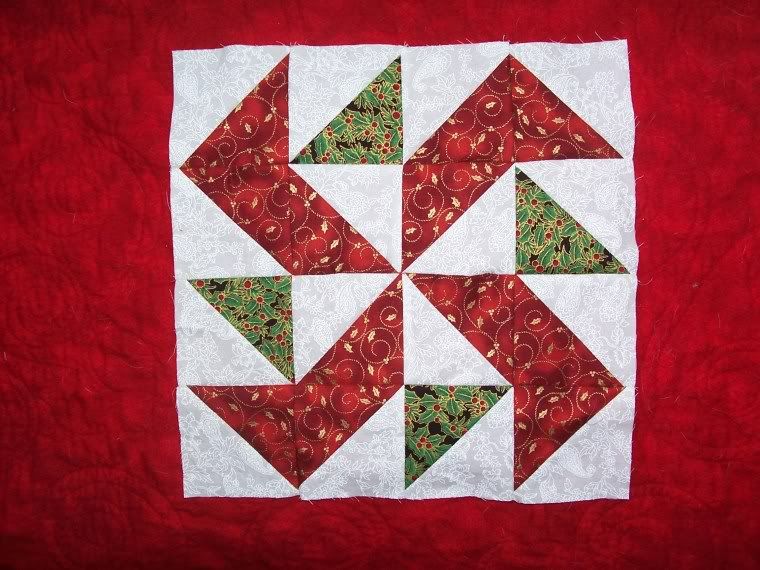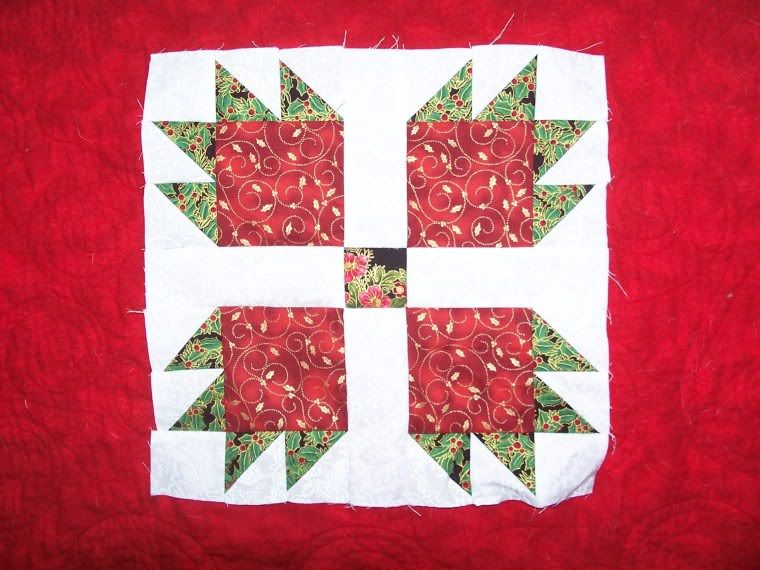 QATW Block

(modified churn dash) and

Whirlpool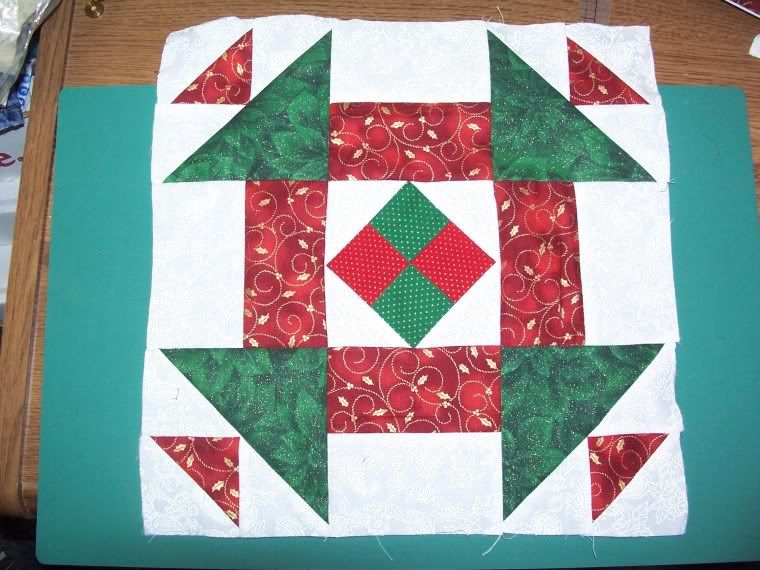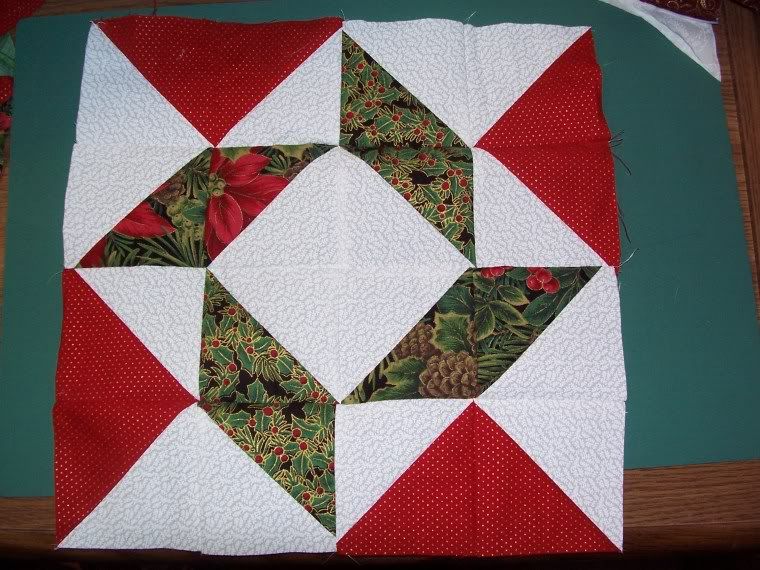 Also, I had a 9 by 18 piece of quilted leaves left from last months freeform quilting project. I decided to make a little bag. It looks great if you don't look too closely. I definitely have to learn a little more about bag assembly. I was trying to make a box bottom - at least you won't get lint caught in the corners! Note that I used the side that FEATURES the quilting instead of trying to hide it. My leaves are so much better after last month's class. Tomorrow, you will see the results of this month's class - feathers. The finished bag is about 8.5 inches wide by 9.75 inches long.