I'm nearly done with my first Halloween quilt. I'll call this
Grumpy Witch
for the center squares. I had originally planned to follow the pattern and just use the orange for the single border, but I just didn't have enough. So, tonight, I'll set out the quilt with several border fabrics to determine what I'll use. As mentioned before, I'm focusing on just getting the tops done for now. When I have all the planned quilts done, I will know what I have to use for backings. If you are new to my blog, while this particular pattern is no longer available, it is called 'square in a square' and there are plenty of instructions and sizes available on the net for free.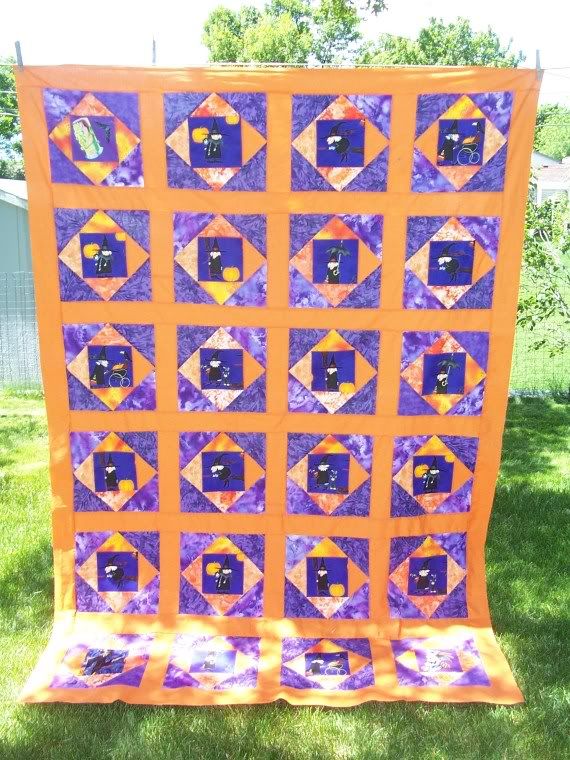 What about other crafts? I plan to work primarily on my crocheted ladybug afghan this weekend so that I can get it done. I have a portable table with adjustable height to set by my chair and will probably finish watching the remainder of my
Buffy
or
Next Generation
dvds while crocheting and attaching spots to wings and wings to bugs.
In June, not only do I need to finish a knitted sock pair for my sock-a-month group, but my online quilting group has a contest that requires 20-40 minutes a day of quilting. I really get a lot done with these contests (I won once) and it's fun to see all these other folks also getting project progress.