I've spent all of today watching Star Trek TNG season 1 episodes and working on the
1000 Pyramids quilt
. I've completed all 9 rows and assembled the 3 sections. The edges added enough width that I have now decided not to add a border, but do need an additional row. Only need to make 3 pyramids to assemble that 10th row. That will make it about 76x93 inches - plenty big.
Here's a photo. I hadn't pressed since I finished sewing, so it looks a tad rumpled. I plan to quilt this in 3 sections, which is why they are separate. I really like the look of this simple one-patch pattern, but in future, I think I will assemble each pyramid with all lights or all darks. I couldn't with this charm quilt because I knew I had way more darks than lights. Heck, the only reason why I have as many lights as I do is because of charm swaps!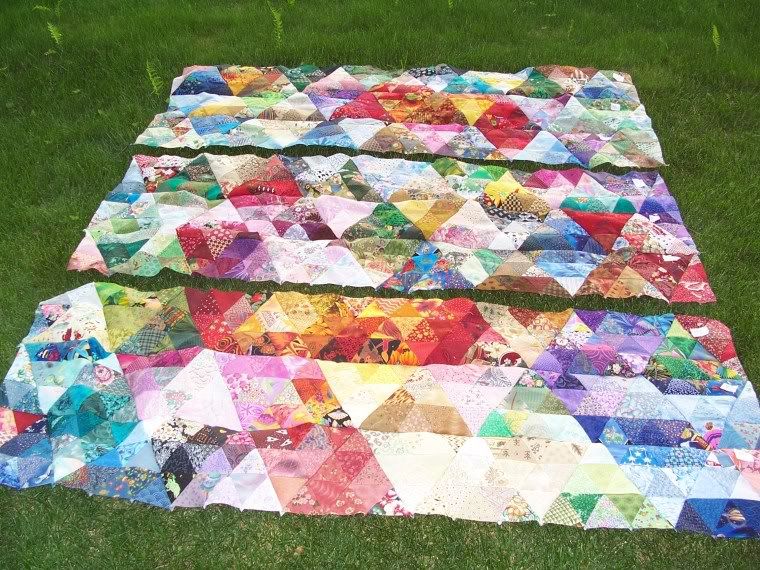 Finally, go to this
quilt related link
on YouTube. Hilarious!