A 3-4 hour appointment turned into 5.5 hours of solid crocheting. As a result, I was able to get nearly 3 of the large squares done last week. Each large square is about 14 inches and the entire length is roughly 43 inches. Once all the rows are done, I think I'll finish the edging in scallops. I love scallops.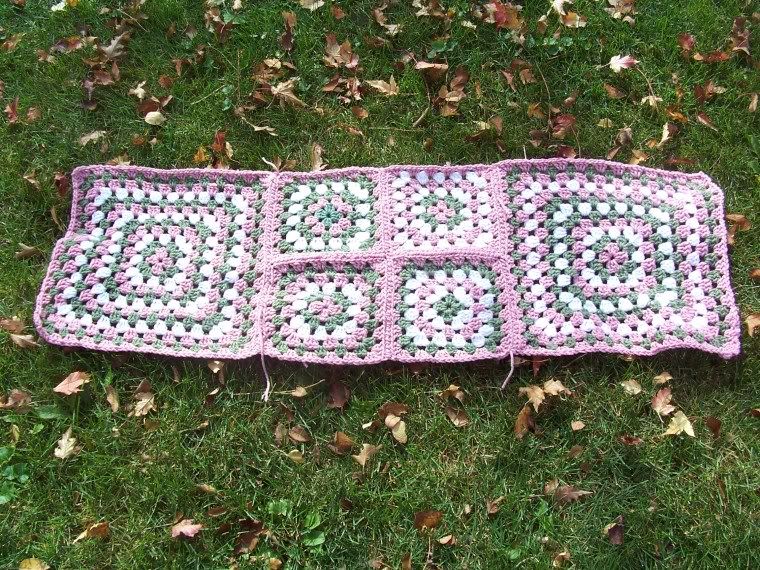 I have a lot of cat help at most times. But what they really do is sleep. Everywhere. All day long unless you are working on something and then they help. Their current favorite sleeping bed are the 2 boxes from the grocery store.
It's not like they don't have other beds. Its there. It's a cardboard box. I'm going to sleep in it.
Cleo-Claudine and Bart (he's the all black one). Cleo and Bart tend to sleep together. Bart is very much a mama's boy. See that ugly chair in the back? I'm hoping to refinish it before it snows. Gotta buy some paint stripper this week.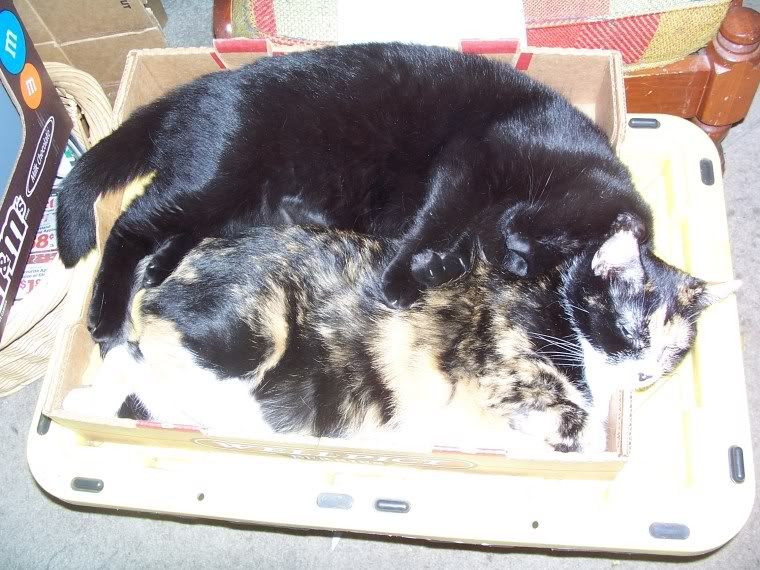 Polly in grocery cardboard boxes. Too tired to even look up.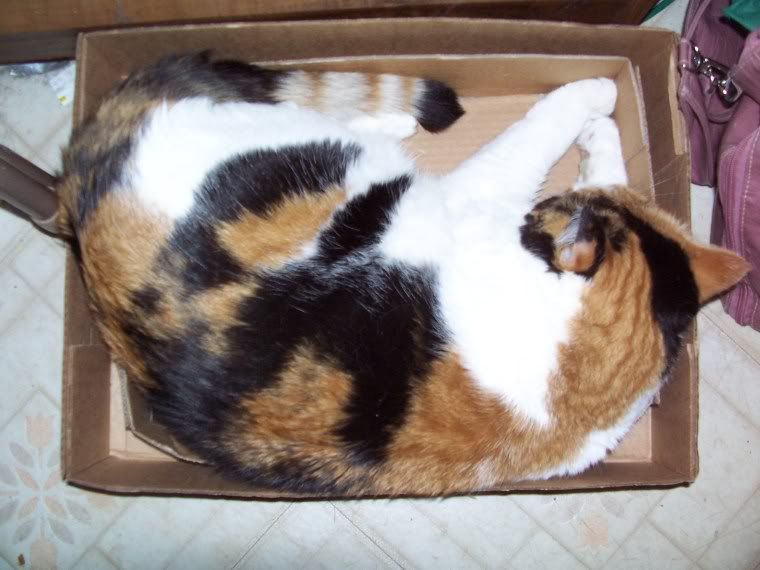 Here's the cat bunk bed. I think this photo was taken last Spring. From top to bottom is Bart, Cleo-Claudine, and Sylvester.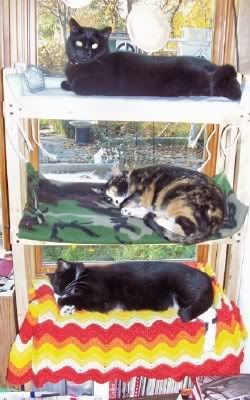 Here's Polly sleeping in a chair. Too funny.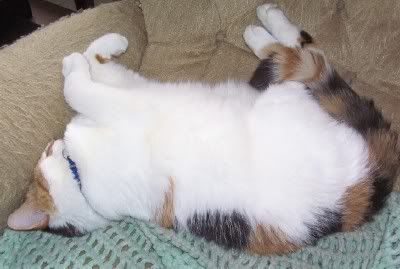 We bought these beds for about $6 at Walgreens. Polly was in it so quick, I didn't even have the tag off! This is their winter livingroom bed.