I have continued to work on
Triple Irish Chain Flower
blocks. Nine have been sent off for the swap, so I'm trying to finish the rest. This block features many of the 2.5 inch strips that I swapped in the
March String Swap
. The more flowers, the better the final result.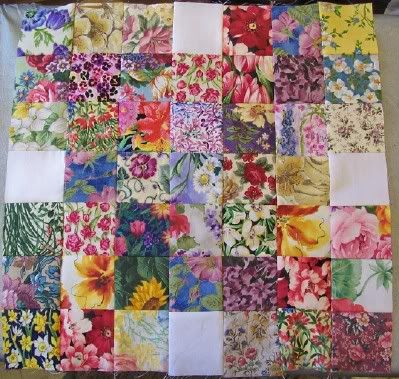 Block 1: 2.5 inch squares make a 14 inch block. Note placement of white. This can be strip pieced
.
As mentioned before, the Triple Irish Chain features only 2 blocks when doing it scrappy. I did one of the 2nd block. The remainder will be strip pieced, but I just wanted to be certain I had my dimensions correct. I have enough white fabric to finish the piecing. Not sure if there's enough for the border that I'm planning. A sensible person would cut the border first, but since I need the white for another project, I'll just hold off. I have to decide if I want to feature some really nice quilting in the center or add some appliques. Still up in the air about that.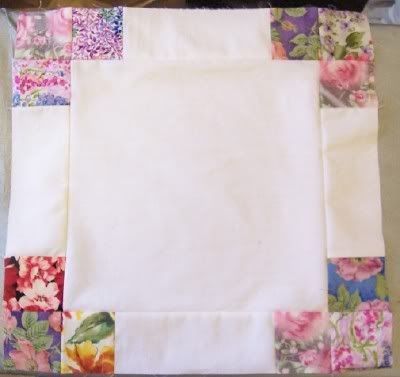 Block 2: Also using 2.5 inch squares. white 10.5 inch center with 6.5 inch strips on side.