Since I haven't posted much, I thought I would include some photos of my current swap progress,
Goose In the Pond
. As you can see, Polly came along to help. This is my cutting table. It's one of those resin folding tables sold in some big box hardware stores. Not perfect, but I do ok. That little white container at the end is my 2 inch squares - the current leader/ender project that will ultimately end up as heart blocks.
Of course, I can't accomplish anything with her help, so I had to resort to bribery. Despite the fact that there are several bed choices, all very costly, her preference is a cardboard box with or without a quilt folded into it. Obviously, she needed the quilt for some prompting. I've made a quilted pad for her - just have to add the binding. Unless she is in the box, I can't take the risk of using the rotary cutter - cats move so darn fast.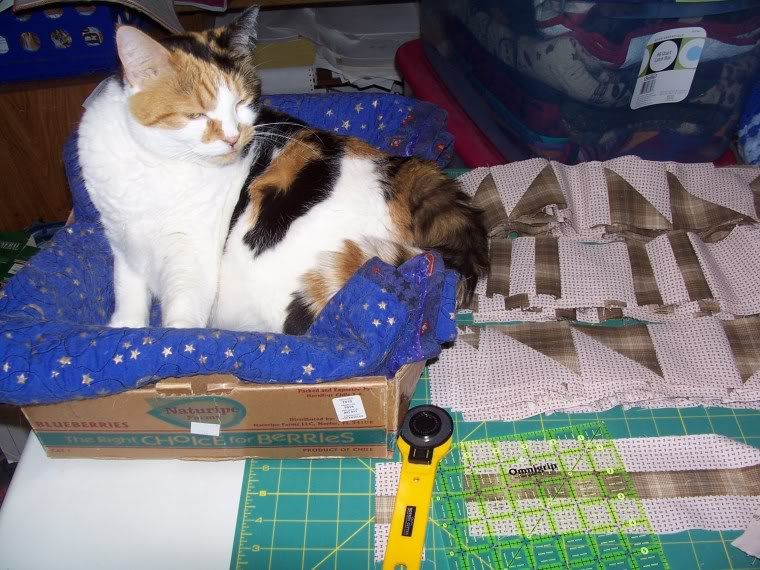 Anyway, by the end of tonight, I have finished all the rows for this block and will start assembling the rows into blocks tomorrow. I'm hoping to press, bag and tag to mail on Saturday. I plan to do Round 2 of this swap, and then I should have nearly all the blocks I need to complete a large quilt.