Well, my No-buy didn't last too long, but at least I didn't spend as much as is typical. I was surprised to find out that my Mom's neighbor's daughter's baby shower (got that? try again slowly) is Jan 20 instead of February. I need to finish an afghan and a quilt by then. She is having a girl and lists brown and pink as her colors.
I started on the afghan last night (photos when I find my camera). I'm knitting a traditional dishcloth afghan using that new self-striping yarn by Bernat called
Sweet Stripes
. I chose
Candy Stripes
. This photo shows the colors a little more intense than they are, but it is a lovely color combo.
In addition, I found the perfect dog fabric featuring their dog, a
German Shorthair
at Hancock Fabrics. It's by Robert May for Cranston.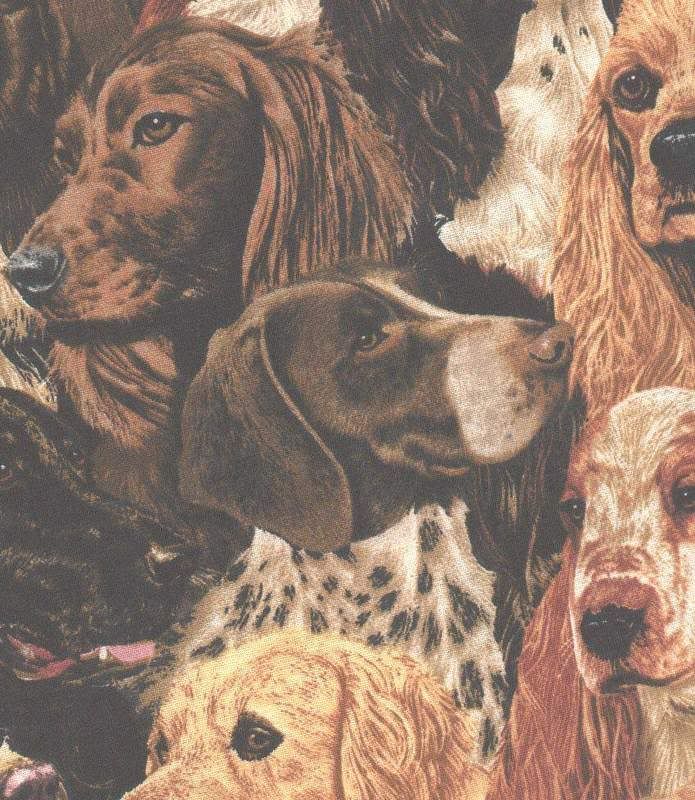 I'm going to cut out 5 or 6 inch squares centering the dog and do alternate dog blocks that are somewhat babyish or comical. Not sure what yet. That's the thing about quilting. You can really specialize an item to fit a person's hobbies. It will include at least one
Puppus Doggus
block. This means, of course, I will be making 2 as the pattern was a donation to help provide money for two dog service organizations. Here's a link to the free block, but remember, if you use send a pup or a buck to Ami Simms.
http://www.amisimms.com/pupdogbloc.html
Also, there is a site that has most breeds of dogs individually on fabric. I have not ordered from this place before. A little pricey but probably due to small runs. They certainly have a lot of dog breeds here!
http://www.hotdiggitydog.com/
Had I the time, I would have ordered fabric from here.