I finished the log cabin blocks last night. When putting together an example section, I realized that my layout plan won't work. Why, you might ask? My blocks are not squares. They are 9x10 unfinished. So, I need to do some playing around with EQ6 and figure out a different layout. I'm glad I discovered this doing a little section (way less ripping out). The black sashing really makes it pop though. Good choice!
I discovered Plurk last night as a result of WendyKnits. It's kind of cute, but since I'm not part of a group, exactly, I'm not sure how useful it will be. However, click on this link and you can become a part of Plurk and figure it out for yourself. You will start off as one of my friends. I get no gratuities for this.
Plurk Link
For my QATW Countdown Challenge project, I am quilting the second wreath wallhanging I did last year. Last year's (for my brother) I did in-the-ditch quilting in the green areas using some old
Coats & Clark
sparkly green. This time, I did meandering and I'm not as happy with that. However, the sparklies should show up better in the light. Most of the local stores no longer sell this metallic, but it does sparkle as much as the more expensive stuff.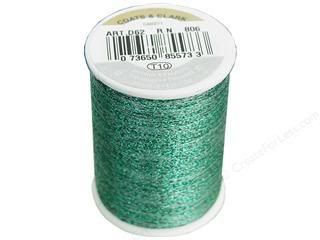 On the crocheting front, I have decided to abandon the
Flying Afghan
project (pattern by Drew Emborskey) and will offer my instructions to someone else. I have done 3 of the squares. I like the pattern, but just am not inspired to continue the challenge of this project, not to mention the fact that nobody in my family wants an afghan with wool (I inherited my grandmother's 2 wool afghans by being the only one who would actually USE them). I'll decide later what to do with the yarn - I think I have enough to do a color block sweater.