We saw the sun again!! It's still there! Happy dance, happy dance. Of course, the clouds then rolled in and we are expecting thunderstorms tonight. The Crab Apple flowers finally opened today. I hope the rain isn't too heavy so we can have these flowers for awhile.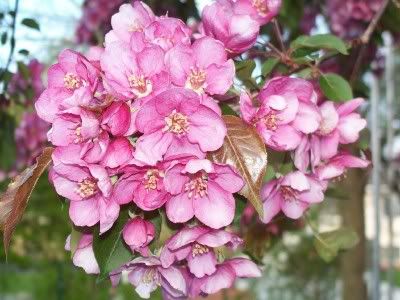 Here's Brandy, my sister's dog, who absolutely detests the rain. She was very happy to be outside today.
On the craft side, I finished the weaving on the second panel of ladybugs. Tomorrow, I plan to do the pinning of the Floral Triple Irish Chain, so not much weaving will get done.