We finally got the blizzard from Colorado. Started in with freezing rain at 11:30 a.m. and now an inch of snow. Eventually, we will get 3-6 inches. They say that it will all melt by Saturday, so not looking good for a white Christmas this year.
The snow cut short my errands today, so I started working on my QATW 2007 BOM. Yes, we do start early! I still need blocks for my Christmas Sampler quilt, so this is a great way too accumulate them. I have lots of this great leaf fabric and plenty of red with gold dots.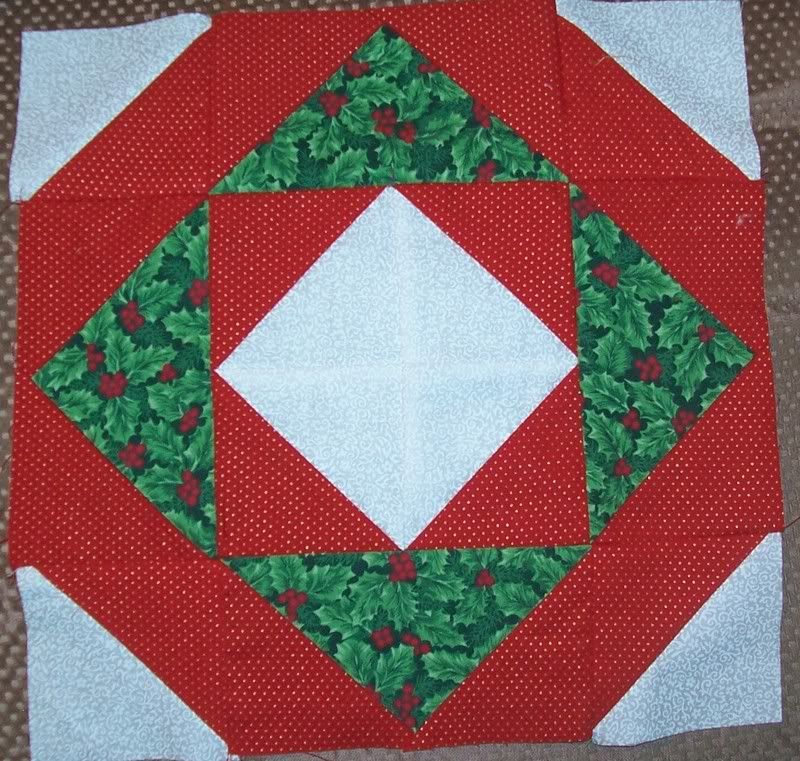 My block for the BOM didn't photograph real well. The dark fabric is a dark red. The fabric to the side is what I'm considering for the sashing. Yes, my seams don't match perfectly. Don't let that stop you from quilting. People who don't quilt don't notice this stuff. Ever.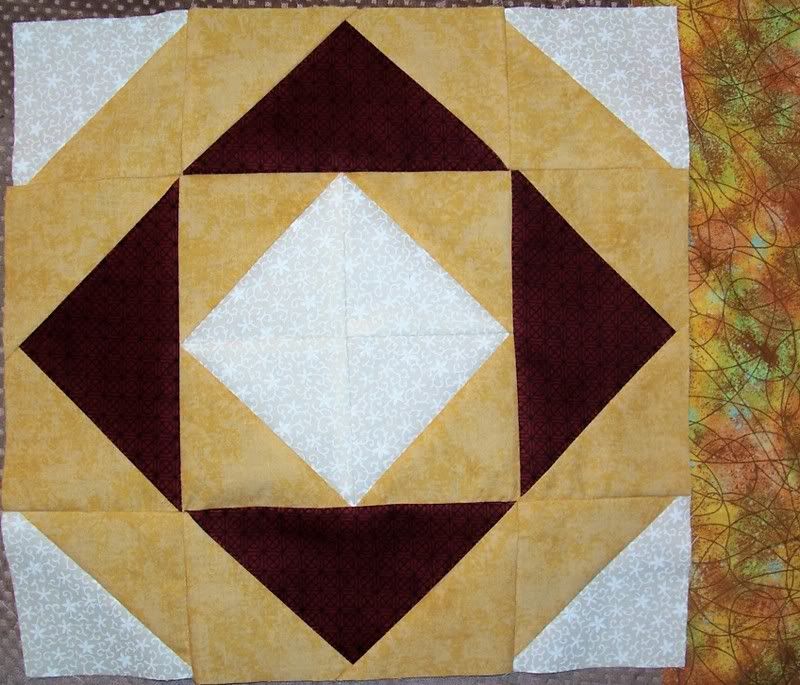 I plan to quilt-as-you-go, so am trying to decide on my sashing fairly quickly. These were the choices from my stash. I'm thinking the top yellow due to the all-over pattern. My quilt will have more of a fall feel, which is fine. It does work with the focus fabric, which is the goal of course. I'm trying to do most/all of these projects using stash. Not always an easy thing!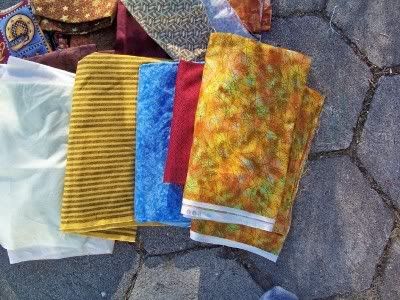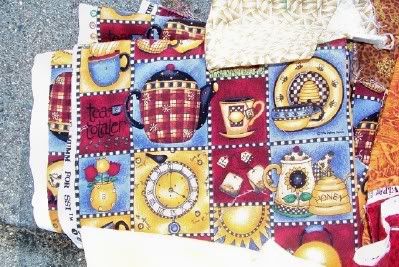 I'm sewing the final border to the
Paddlewheel quilt
tonight. I hope to be able to attach the binding tomorrow, but no guarantee. Without sunlight, it's harder to see. :(