Still working on the
One Line Afghan
and that's pretty much it except shopping. Yes, I can't help it. I buy craft books for things I want to do in the future. I can't possibly do them all, but I can't help it! My Mom likes my choices too, so at least I don't get comments about having so many books! I also purchased yarn to start my Irish Rose Pillowghan (for the Pillow-ghan along) and yarn to make 2 kinds of crochet hook holders. Just plain 'ol Red Heart, but that will do. I just can't bring myself to make an afghan out of anything like wool. I have my grandmother's wool afghan and I have to be so careful to prevent it from felting - just too high maintenance.
Here's
A Year Of Afghans (Book 2).
I really like the cover afghan as well as this orange/yellow one pictured inside. I tend to focus on motif-by-motif afghans as I get 'er done! I can work on them anywhere-not just sitting in my chair.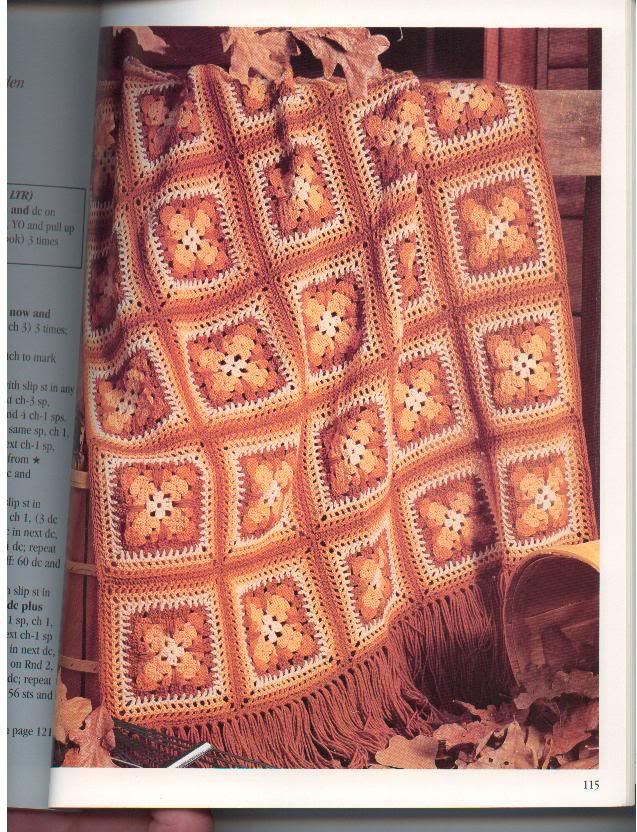 Another book I bought today had these wonderful balloons featured in the afghan. My Mom has hinted that she wants this one made. I have to work on her rose one first (the next in line after the One-Line is done).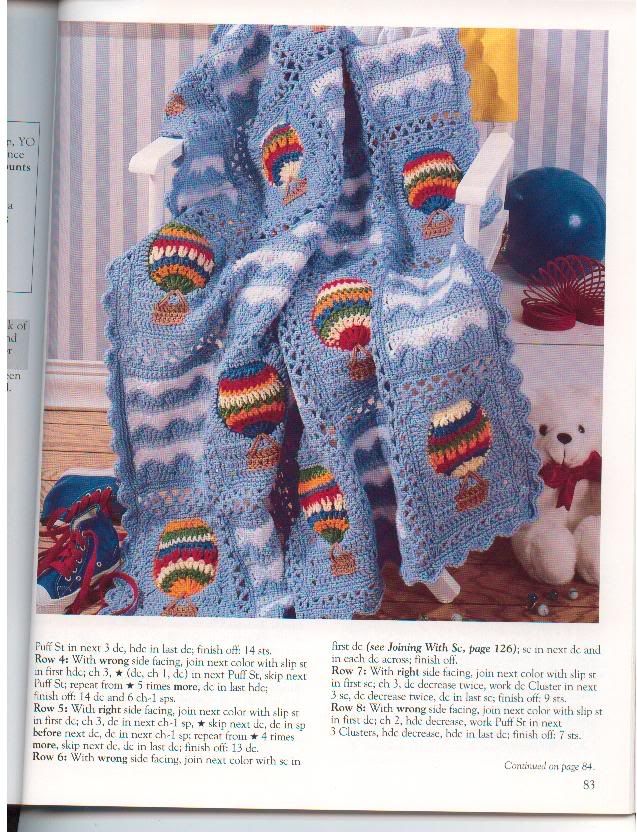 Current Leaflet from Leisure Arts that I found at Half-Price Bookstores (used book dealer found primarily in upper Midwest and Texas). Features afghans done in one jewel color using different pattern stitches. I can tell you from my own experience, that it is REALLY hard to finish an afghan done in only one color. Requires some really interesting stitches to keep going (or very quick to finish). That's why I have trouble finishing the One Stitch Homespun afghan. I'm nearly done, but just got totally bored working with one color.
For a Half Price Bookstore near you, consult this map:
http://www.halfpricebooks.com/find_a_store.html
. I go to several different used bookstores, but our Half Price one has had more used craft and cooking books than any other.