This is a rare occasion for a double post. I received a
Random Act of Crochet
from a fellow crocheter in Britain today. She sent me a wonderful
Mile-a-Minute
pattern booklet. I didn't know you could do pineapple or aran afghans this way. I love all these patterns (heck, I've made 5
Mile a Minutes
over the years). I'm really looking forward to starting one of these soon!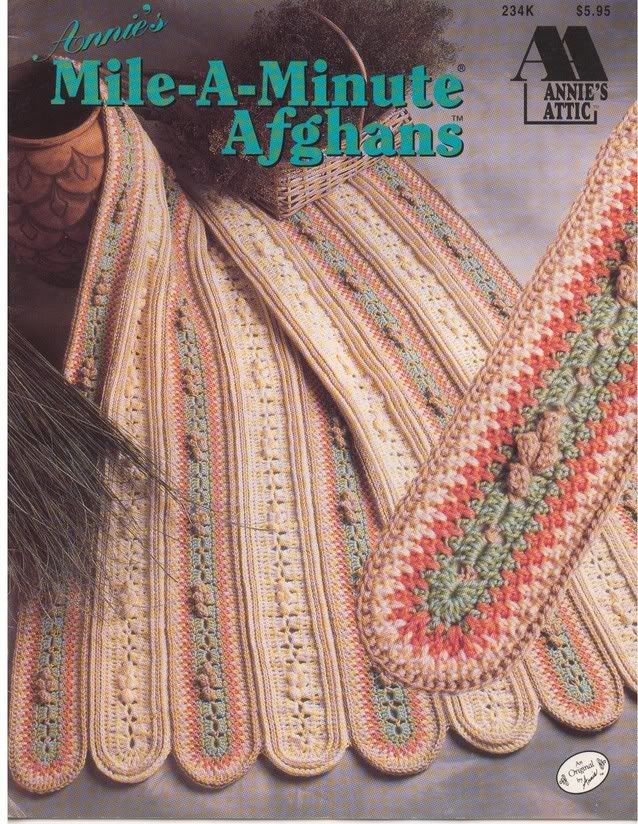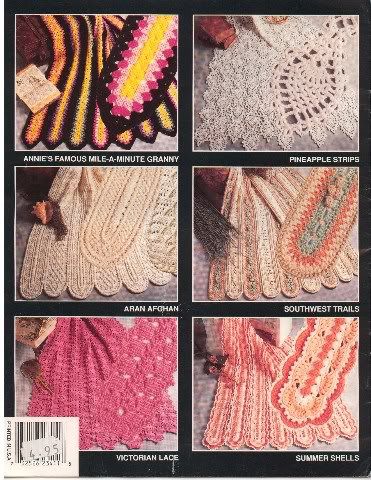 She also sent me a wonderful square for my afghan. A simple stitch featuring a fabulous ribbon yarn. It is by Patons and I am now totally sold on ribbon yarn. It is SO soft. The label is missing part of the name of the yarn - starts with Bell which may be discontinued or simply not sold in US (sure is soft). Feels somewhat like a rayon. Did I mention soft? I would like to make a short sleeve garment out of this as my first garment. This was a wonderful package from my British Elf!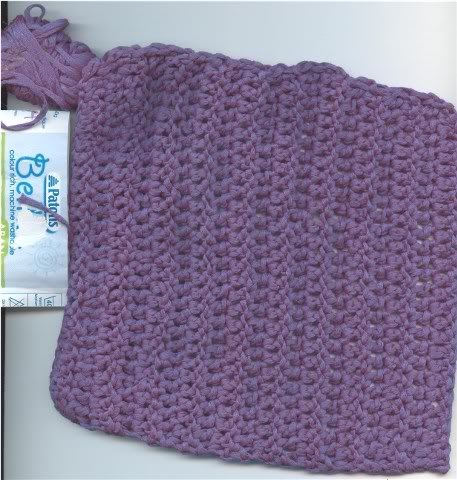 I also wanted to mention the potholder/mat that I bought at a garage sale earlier this year. It was a newly made item. This has been, by far, the best potholder for me so far. I have large hands and many potholders just aren't big enough or are too thick or thin. This one is great! What she did was single crochet two rectangles and then crocheted the two together using a nifty picot stitch. It is made of kitchen cotton (I don't know brand). I really like fancy potholders, but well, this one works for me. The cheery color helps as well. I bought two from her and have been using them since May and I just love them! Interestingly, my Mom doesn't like them, although she is finally using mine. She prefers the cutesy ones (she also has small hands). I'll have to make her a sheep or cow one. You know...she's my Mom.